Yesterday was the one month mark until fashion week kicks off in New York City and all at once I received my first slew of press passes along with my new Alles bag.
It's 500 balls outside in NYC and I'm sipping an ice water with my puppy on my lap inspecting my new bag. Here are some of my fashion week essentials:
Anywhere I go I always take along my favorite "investment pieces." The staples in my closet that never fail me when I'm in a bind.
My Chanel combat boots have taken me from business meetings to running errands and even to the club in London that required girls to be in heels.
My Stuart Weitzman "nearly nude" black leather heels. The thin straps on these are so versatile I can easily dress them down with shorts and a tee or pop them on when I need to dress up.
My black Saint Laurent irregular pleat skirt that goes with literally everything has gotten me through several dates, countless meetings, various events and lessened the amount of times I've been left crying and screaming into my closet at the void of things to wear by 98%.
My Men's Tuxedo Blazer from The Kooples. This fits over sweaters, slouchy tees, and long sleeves. I love the look of an expensive slouchy blazer over a bulky band tee. Men's sizes create the perfect look for me.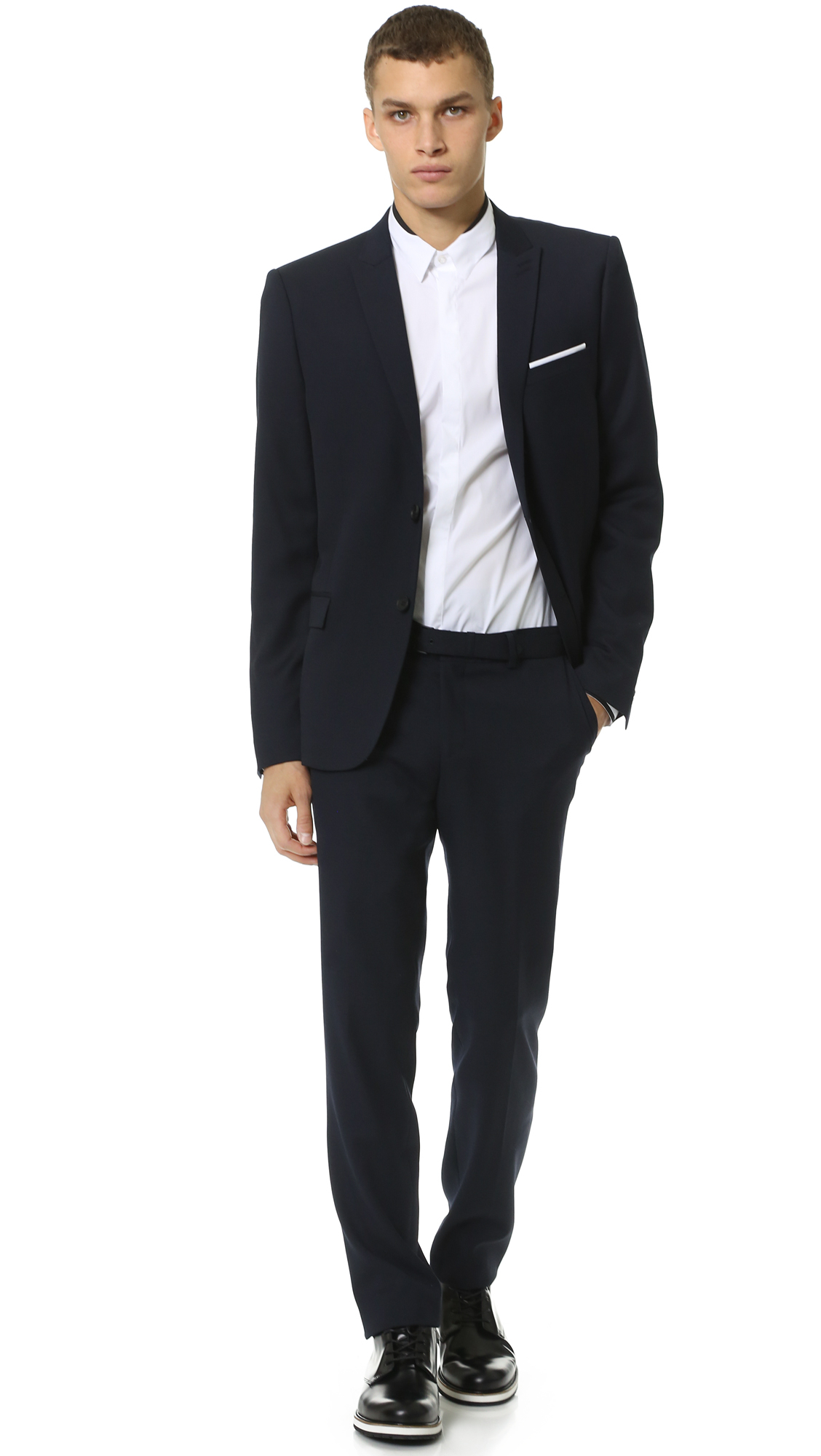 When I have it, I like spending money on one or two really nice things every season. It only takes one nice piece to create really well-curated looks.
Here's a few examples:
I'll pair my blazer with black skinny jeans and a cheap Zara sweatshirt, throw on some Converse and call it a day.
Same with my YSL skirt:
The bags I'm obsessing over right now are perfect for every model and fashionista that finds themselves switching shoes between castings, the gym and events. Top model, Steffie Price, filled the void in all of our lives with her handbag line, Alles.
Convertible handbag/backpack with detachable bottom that is designed to fit 1-2 pairs of size 10 heels.
This is the Bianca bag. A Godsend that's 100% vegan leather and priced wildly reasonably at $169.
My other favorite styles (all designed to fit portfolios/ tablets/ 15 inch laptops and a pair of heels) are here:
The Annika, my personal favorite, $129.
You can get your own Alles bag created For Models By Models here, use code LYM for 25% off, just in time for fashion week!
Stay tuned for more posts about what I'm taking with me through 3 weeks of European fashion weeks and follow Steffie on Instagram: @steffieprice, @allesbags.
xx
Abie